Case Study 3 – Louise
Published on 06/05/2015 by Dr Jason Roth | Sydney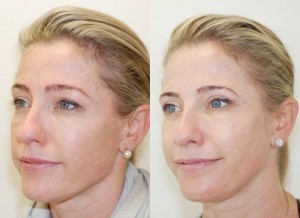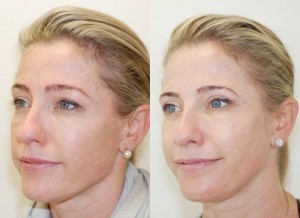 What was your initial reason to see Dr. Jason Roth?
I saw Dr. Roth on referral for chronic sinusitis from the time of my last pregnancy in 2011. I had also previously in 1999, had a consultation for Rhinoplasty and had been put off by the expense. An old work colleague had been a patient of Dr. Roth and had been extremely happy with the results of her procedure.
Please describe how this condition affected your daily life?
Constant use of nasal sprays (Nasonex etc),repeated courses of antibiotics over the following three years, and constant headaches and sore eyes. Also absolutely hated my nose aesthetically, my bulbous nose was a family curse.
Please describe the consultation process prior to surgery
Dr Roth was very patient, I ask way too many questions! He was very thorough and more than happy to answer my queries in depth. It was also comforting that he took his time with the images of what I wanted to achieve post surgery leaving me confident of what type of result would be achieved. In all honesty I appreciated the fact that Dr. Roth does not behave in a pompous and dismissive manner which is often the case with specialist practitioners.
The recovery period post surgery was uncomfortable though much less painful than expected. The only surprise for me was the time that it took for the swelling and bruising to subside. Once the splints came out breathing was brilliant but the swelling particularly the under eye region took some months to settle. The bruising also took several weeks to fully disappear. I also appreciated how helpful the reception staff were in helping with any queries and were always more than happy to help.
Dr. Roth's Summary
This is a young lady who was referred to me for assessment of her blocked nose, blocked ears and sinus problems. She also had a number of cosmetic nose and eyelid concerns.
Examination revealed a slightly deviated external nose to the right. There was a marked bulbous nasal tip. There was also some mild skin excess of the upper eyelid that the patient requested to be removed. Endoscopic assessment revealed a deviated nasal septum, large turbinates and sinus pathology.
This patient underwent a combined septoplasty, cosmetic and functional rhinoplasty, turbinoplasty, endoscopic sinus surgery and upper eyelid blepharoplasty procedure. This was quite an extensive procedure as there was a large element of sinus and nasal airway surgery required in addition to the cosmetic components.
At 5 months, the results speak for themselves. The patient is very happy that her nasal airway and sinus issues are resolved. Her nose looks completely natural and is no longer characterised by an obvious bulbous tip. She has also achieved an increased upper eyelid show.
Dr. Jason Roth is an ENT that also works with his patients to produce excellent aesthetic results in his rhinoplasty procedures. To learn more about Dr. Roth or the rhinoplasty techniques he performs, contact his office at 02-9982-3439 to schedule your personal consultation today.