CoolSculpting Helps Contour Those Trouble Areas
Published on 24/05/2019 by Dr Jason Roth FRACS | Sydney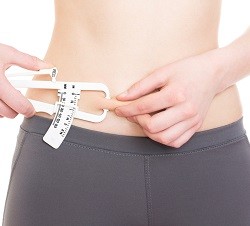 Are you struggling to get rid of those last few inches of stubborn fat, despite spending a lot of time working out or carefully planning out your diet? While a good exercise routine and diet plan are great for your health and essential for developing a better body, it does not always provide the visual results you desire.

Some people try everything they possibly can, yet fail to lose an inch, and sometimes gain fat instead. There are several factors that may contribute to this, including a hormonal imbalance, stress, cardiovascular diseases, testosterone decline, and more.

If you're having trouble getting rid of your excess fat naturally, a little extra help from a skilled plastic surgeon may be exactly what you need.

Fat Removal Procedures

Your appearance says a lot about you and also affects how people interact with you. Having too much excess fat that makes you uncomfortable in your body can lead to a poor image of yourself and a lack of confidence. Fortunately, there are solutions available to help you deal with this problem.

There are fat removal procedures designed to safely and effectively eliminate fat from specific areas of your body. The procedure may be invasive or noninvasive and largely depends on your goals. Invasive procedures include liposuction where the fat is surgically removed from the body.

Noninvasive procedures include laser therapy, radiofrequency, ultrasound or cryolipolysis to reduce fat. Low level laser light reduces the stability of the fat cell membrane, allowing cells to release fat without damaging the cell.

Radiofrequency works by creating an electric field over the skin. The electric field shifts the separation of fat cells millions of times per second.

The application of cold via cryolipolysis, a process known as CoolSculpting, is a method to remove fat by freezing it. In this procedure, the fatty tissues are cooled below the body temperature and above freezing, which kills the fat cells. It's an innovative treatment process can help remove fat without having to commit to invasive measures.

CoolSculpting

The process behind CoolSculpting formulated when Harvard scientists Dieter Manstein and R. Rox Anderson observed that children who ate popsicles got dimples in their cheeks. This led them to realize that ice can selectively damage small pockets of cells without damaging the skin or the surrounding tissue. This became the insight behind cryolipolysis.

After losing some weight, the fat cells in your body become smaller, but do not reduce in number. Losing or gaining weight does not increase or decrease the fat cells. Only the size of the fat cells change.

CoolSculpting is a nonsurgical fat reduction treatment that uses the cryolipolysis method of freezing the stubborn fat. CoolSculpting uses controlled cooling to eliminate fat cells under the skin that are difficult to reduce with diet and exercise. The precisely controlled cooling targets the fat cells underneath the skin. The treated fat cells are then frozen, destroyed, and over time, the body naturally eliminates the dead cells through its natural processes

Cryolipolysis or CoolSculpting is not for everyone. If you desire a more significant change, you will benefit from a more intensive fat loss procedure, but if you are in relatively good shape, but suffering from pockets of stubborn fat keeping you from reaching your aesthetic goals, then CoolSculpting is the perfect solution for you.

Learn More About CoolSculpting with Dr. Jasonn Roth

If you're interested in undergoing a CoolSculpting procedure, you'll first need to schedule a consultation with a doctor you can trust. Contact our office to schedule yours with Dr. Jason Roth today, and begin your journey to a brand new you.