CoolSculpting: No Downtime, Just Simple Body Sculpting
Published on 20/09/2018 by Dr Jason Roth FRACS | Sydney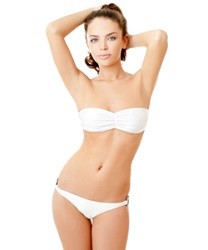 Fat reduction treatments are one of the most common procedures performed in cosmetic surgery today. There are a number of invasive and non-invasive fat reduction treatments that are designed to give patients a slimmer and more toned appearance.
Common fat reduction procedures include liposuction and tummy tuck. These are, however, invasive cosmetic procedures, which means that patients require time to heal and recover after the surgery. In addition, these procedures are likely to leave behind post-surgical marks afterward.
This is why many patients prefer non-invasive fat reduction treatments. They require virtually no downtime and there is no visible scarring or incision. One such fat reduction treatment that has become popular is CoolSculpting.
What is CoolSculpting?
CoolSculpting is an innovative and highly effective fat reduction procedure that makes use of a technique called cryolipolysis. Simply put, CoolSculpting is a procedure in which fat cells in the targeted areas are frozen and broken down. The broken down fat molecules are then absorbed and eliminated through the body's natural processes. This procedure offers the advantage of spot reduction with virtually no risks.
How is CoolSculpting Performed?
During the procedure, a machine that delivers controlled cooling is placed over the targeted areas. The technology used in CoolSculpting is designed only to cool fat cells without having any effect over the surrounding cells.
The cooling freezes the fat cells and they will slowly lose function. In the weeks to follow, the body's immune system will processes these fat cells and break them down. These fragments pass through the bloodstream and are eventually eliminated.
The fat cells in the targeted areas will be permanently destroyed, providing visible and long-lasting results.
Before the Procedure
The most important step prior to the procedure is to schedule a consultation with your doctor. It is important to keep realistic expectations and to gather all the information you need during this time to help properly prepare for the treatment. The consultation will also give your doctor a chance to analyze your body and develop a treatment plant to suit your needs.
Everyone's body is different and a customized approach is required for each patient to provide the best results possible. The number of treatment sessions depends on the volume of body fat to be removed. Your doctor will provide you with all the details of the treatment during your consultation.
What to Expect After the CoolSculpting Treatment
Since this is a non-invasive procedure, you won't have to worry about going through a long period of downtime that you would have to experience with other surgical procedures. Patients can resume their normal routine soon after the treatment is over. You can expect to see results over a period of time as your body eliminates the broken down fat cells.
In order to maintain the best results possible for a long period of time, you will need to follow a consistent exercise routine and balanced diet plan.
The Best Candidates for a CoolSculpting Treatment
Any individual over the age of 18 and in relatively good health is an ideal candidate for the procedure. The results are quite excellent, especially if the patient's' weight and body fat are within their optimal range.
Contact Our Office
If you're interested in learning more about non-invasive fat reduction with the innovative CoolSculpting treatment, contact our office to schedule your consultation with Dr. Jason Roth. With his help, the body of your dreams is a treatment away without all the downtime.