Endoscopic Brow Lift Surgery Lifts the Eyebrows
Published on 20/04/2018 by Dr Jason Roth | Sydney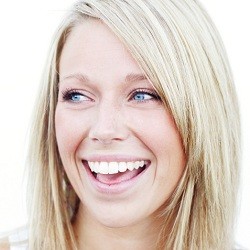 Forehead wrinkles are likely to occur as we age. Deep creases between brows, horizontal lines, and sagging eyebrows can give you a less-than-desirable appearance. You can look tired and stressed because of forehead wrinkles, or even angry due to frown lines, but with new advancements in plastic surgery, you don't have to live with saggy eyebrows and forehead wrinkles for much longer. You can opt for an endoscopic brow lift to correct the early signs of aging in these areas.
Details Behind the Endoscopic Brow Lift
A brow lift (forehead lift) is surgical procedure that can be used to reduce forehead wrinkles, correct saggy eyebrows, and rejuvenate your upper facial region. It can make your eyes look more awake and vibrant, while giving your forehead a more relaxed and youthful look. The latest method of performing a brow lift is through an endoscope, which is a surgical tool with a camera at one end.
During the endoscopic brow lift, your surgeon will make tiny incisions along your hairline. Through these incisions, your surgeon will work on the forehead muscles and underlying tissues to correct the issues that you wish to address. The endoscope allows your surgeon to see the areas under and on the forehead through a television screen. With the aid of other tools, your surgeon will then work to remove the necessary tissues in the forehead.
The surgeon may reposition or remove certain muscles to lift your forehead and remove vertical lines. Once the work is complete, he will close the incisions with sutures and place bandages on the surgical area. You can have the bandages removed within a few days; stitches may remain for a week or two until the forehead is completely healed.
The surgery can be done under general anesthesia or with IV sedation. Your doctor will discuss your options and recommend the best one depending on your health and the extent of the surgery.
After the surgery, you will have to take some time off work and some of your daily activities for about two weeks. During this time, you will be asked to avoid physical activities that can put a lot of strain on your body. You may experience some numbness or swelling on your forehead, but this will subside in time.
Popularity of the Procedure
The endoscopic brow lift technique has become tremendously popular due to the fact that it is a minimally-invasive procedure. Other brow lift techniques require larger incisions and more downtime. Another advantage behind the endoscopic technique are less visible post-surgical marks after the surgery. Not only will you look and feel better about the way you look, you'll be able to get back to your normal routine quickly, without having to worry about how your post-surgical marks look.
Factors to Consider Before the Surgery
Before you can undergo the surgery, you will need to schedule a consultation with a skilled plastic surgeon. During your consultation, you can discuss the details of the surgery and learn more about what you can expect when it's all done. Your doctor will analyze your body and develop a surgical plan that is suited for your unique needs.
If you smoke or drink, you will need to stop for a few weeks before and after the surgery. You will also need to stop taking certain medicines that are known to cause blood-thinning leading up to the surgery.
Contact Our Office
Interested in learning more about the endoscopic brow lift? Contact our office to schedule your initial consultation today. Dr. Jason Roth is a skilled surgeon who can help you achieve your aesthetic goals through safe and effective techniques.