Injectable Fillers Are Effective for Rejuvenation
Published on 15/07/2019 by Dr Jason Roth FRACS | Sydney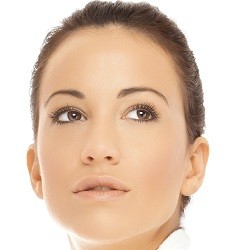 Injectable fillers are able to fill lines, wrinkles, and hollows in under 30 minutes, with results lasting from four months to over a year. They are also used in addressing hollows in the cheeks, jawlines, chins, and temples; filling out thin lips; and improving wrinkled hands.
Injectable wrinkle fillers can give patients more youthful features at a reduced cost compared to facelifts. They work differently from muscle relaxers. Muscle relaxers relax the muscles under the wrinkles to remove them. Wrinkle fillers fill the lines or creases with one of many substances. This results in age lines disappearing.
All wrinkle fillers come with potential side effects, including a risk of an allergic reaction and formation of bumps under the skin. Sometimes, a bluish skin discolouration called the Tyndall effect takes place. This colour change could last a few months, although there are treatments available.
Not all wrinkle-fillers are right for each kind of wrinkle. The fewest risks and best results arrive from using the right filler appropriately. Because of this, always select a knowledgeable doctor with special training to inject fillers.
What Are the Kinds of Wrinkle Fillers Available on the Market?
Below, you can find a breakdown of wrinkle fillers typically found on the market. This includes basic ingredients, how they work, and what they can be used to treat. Dr. Roth can assist in selecting the right one for you.
Hyaluronic-Acid Wrinkle Fillers
Hyaluronic acid is the most popular category of wrinkle filler. Every kind works in a different manner with differing results. Hyaluronic acid is a substance found in the skin and naturally attracts water molecules in the skin tissues. This creates volume. Side effects are rare with these fillers. There may be swelling, redness, and bruising at the site of the injection.
Synthetic Wrinkle Fillers
This is a smaller category of wrinkle fillers. It includes lab-made substances not connected with anything related to the skin. The benefits can include longer-lasting effects. At least one filler will offer semi-permanent filling.
Collagen Wrinkle Fillers
Scientists created the first wrinkle filler from purified collagen extracted from cows. Natural-looking fillers work well, but their results don't last very long. These fillers are not commonly used anymore.
The majority of the injected collagen starts breaking down as soon as one month after treatment. As these wrinkle fillers were created from an animal source, they are associated with higher allergic reaction rates. These also require allergic testing prior to treatment.
Collagen injection side effects include risks of allergic reactions on top of redness at the site of the injection.
Contact Us for a Consultation
You deserve a doctor who can provide your desired aesthetic. Get those fine lines and wrinkles fixed by Dr. Jason Roth, an experienced surgeon. He can ensure optimal results.
Schedule a consultation to learn more about injectables and see how they can help you achieve that look you've been wanting. During your consultation, Dr. Roth will walk you through the treatment process and will answer all of your questions.