Look Awake and Alert with the Help of Blepharoplasty
Published on 16/03/2018 by Dr Jason Roth | Sydney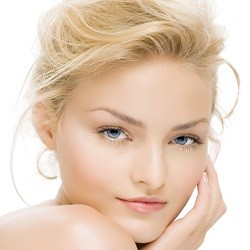 Blepharoplasty is a surgical procedure that aims to enhance the look and function of the eyelids. It can help provide aesthetic and functional benefits that can improve your life in many different ways
The Details Behind the Blepharoplasty Surgery
Blepharoplasty can give you a more youthful look and help eliminate any functional issues you are experiencing in your eyelids. It can help treat many problems such as:
• Droopiness in the lower eyelids
• Wrinkles in the lower eyelids
• Excess skin in both eyelids
• Fatty deposits (puffiness) below eyelids
• Bags below the eyelids
As you age, you may develop wrinkles and fine lines around the eyes. You may also experience sagging skin around the eye region, resulting in a droopy look that can make you appear old and tired. These problems work together to give you a unpleasing look that can make you feel insecure and cause you to feel a lack of confidence in your daily life. Fortunately, a blepharoplasty can serve as a solution to all of these problems you're facing
Things to Know Before Undergoing Blepharoplasty
If you are considering blepharoplasty, knowing what to expect can help you better prepare for the procedure.
• Blepharoplasty can provide long-lasting results. Based on your eyelid appearance, you may need to undergo another eyelid surgery a few years down the line. You can also combine blepharoplasty with other surgeries like a facelift for an even more enhanced look. For most people, the improved results from the surgery can last for life.
• Recovery time from blepharoplasty is short. After the surgery, you can go home soon after. You may experience some swelling and discomfort, but it is expected to subside quickly. Your doctor may prescribe medications to assist in a speedy recovery. Your doctor may also ask you to not indulge in heavy lifting, strenuous exercise, and swimming.
• You may need to avoid the use of medicines such as certain pain relievers for a few weeks before and after the procedure. It is a necessary step to avoid any risk of bleeding during and after the surgery.
• It is strictly not recommended to wear makeup or contact lenses until your eyes are healed. You will need to protect your eyes from the sun and refrain from smoking.
• You will need to use cool compresses on your eyes as recommended.
Preparing for Blepharoplasty
If you are ready for blepharoplasty, the first step is to consult with a board-certified doctor to know more about the procedure and how it may help you. Your doctor will ask you about your medical history and examine your eyes thoroughly.
He will assess your unique needs and plan your surgery accordingly. Make sure to discuss your expectations from the surgery with your doctor. Based on the condition of your skin, your doctor may recommend any additional surgery that you can opt for along with it.
Blepharoplasty is a useful procedure that can rejuvenate the eyes by improving the appearance and function of the eyelids. You can look alert and feel confident without droopy or puffy eyelids. Your vision will also be improved as well.
Contact Our Office
Interested in improving the look and function your eyes? Contact our office to schedule a consultation with our surgeon, Dr. Jason Roth to learn more.