The Deep-Plane Facelift Technique
Published on 23/03/2017 by Dr Jason Roth | Sydney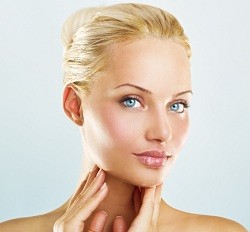 In the last 20 years, modern science has helped medical procedures reach new heights. With the development of exciting techniques, medical procedures can now be conducted without the fear of negative results. Plastic surgery is one of the fields that has gained immensely from such technological advancements.
New techniques have completely changed the way plastic procedures are performed. They have become safer with less side effects and more natural-looking results.
The facelift is one of the best methods available for getting rejuvenated and youthful looks. There are many different types of facelift, and one new type known as the deep-plane facelift is becoming increasingly popular. It is a more advanced technique that can achieve excellent, durable results with a better post-operative recovery.
How Is This Technique Performed?
As opposed to other traditional methods, the deep-plane facelift repositions the sagging skin by releasing lax facial ligaments. The result is a taut, youthful look that makes the face appear natural and beautiful.
During the procedure, the position of the jowls is adjusted to make the jaw appear smooth and natural. It improves the jawline as well. The sagging neck tissues are also fixed, along with the jawline. The technique depends a lot on how lax the tissues are. It may differ from person to person, but since the technique can be modified, it is not a problem.
The facelift next works on the cheek fat pads and restores them to their original position, since with age, they begin to sag. The mid-face gets elevated, giving the entire face a younger look. The area where this technique scores above the other facelift techniques is its ability to affect the overall face at the same time.
Advantages of Deep-Plane Facelift
A deep-plane facelift can be combined with other cosmetic procedures. Very natural results can be achieved as tissues are not required to be placed under excessive tension.
An important advantage of this facelift method is that it can be used to treat severe conditions. For some techniques, if the number of wrinkles or amount of sagging skin is too much, the technique will prove ineffective. But in the case of the deep-plane facelift, it does not matter how much sagging skin is present in the patient's face.
Learn Which Facelift Option Is Right for You
If you would like to significantly improve the signs of aging from various regions of your face and neck, the facelift is the most permanent and effective option. To explore the deep plane facelift technique, contact our office and arrange a consultation with Dr. Jason Roth. You can also read more detail here – The Deep Plane Facelift.
Dr. Roth will be happy to perform a facial evaluation to determine the ideal treatment technique for you. He will then go into greater detail regarding the technique and will answer any questions you may have.