The Lebanese Nose and Ethnic Rhinoplasty
Published on 27/09/2016 by Dr Jason Roth | Sydney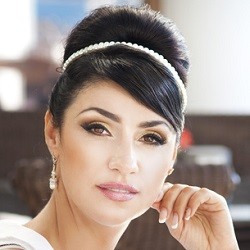 The anatomical features of people from various races and ethnicities differ in many ways. If you look closely, you'll notice the difference in facial anatomies between ethnic groups such as Caucasians, African Americans, Asian Americans, and people of Lebanese descent.
Typically, people want to improve their looks while retaining their ethnic features. Thus, it is important that plastic surgeons keep in mind the characteristics that make up various ethnicities' specific features.
To make sure that patients retain their ethnic features during nasal surgery, plastic surgeons perform a procedure known as ethnic rhinoplasty.
What Is Ethnic Rhinoplasty?
Ethnic rhinoplasty is when plastic surgery is performed to improve the appearance and/or functionality of the nose while retaining characteristics of the patient's ethnic heritage.
People from different ethnicities have different anatomical features that help us identify their heritage. Besides visual identification, doctors and surgeons must be well-versed with the anatomical features of patients from different ethnic backgrounds. They must understand the required techniques that would need to be performed in individual ethnic rhinoplasty procedures.
The Lebanese Nose
The number of candidates seeking ethnic rhinoplasty has increased over the past few years. This is because more and more people of different ethnic backgrounds are migrating to other parts of the world, especially the US.
Surgeons must note that candidates with Middle Eastern backgrounds, especially Lebanese patients, have particular features and that planning out their procedure must be done with this in mind.
Surgeons must rid themselves of the clichéd thought that Lebanese people's noses have thick skin with a wide tip and no definition. This incorrect thinking has caused several patients to have undergone less than satisfactory procedures.
People of Lebanese descent often actually have narrower noses that are more defined. The bridges are narrow and don't have as much soft tissue. Lebanese and other Middle Eastern people have noses with skin that is mostly normal or thin.
Because of this, surgeons must change their techniques and ensure that they don't remove too much cartilage or soft tissue, as this can lead to disastrous results. They must work to preserve the narrowness of the nose and the bridge.
Ideal Candidates for Lebanese Ethnic Rhinoplasty
The best candidates for this kind of cosmetic procedure are Lebanese individuals who are in good health, both physically and mentally. Smoking before and after the procedure is highly discouraged. Patients should remember to retain realistic expectations.
Before deciding on a plastic surgeon, it will be best for you to look at their Before and After photos of Lebanese patients who have experienced ethnic rhinoplasty. This way, you can make sure that the results provided by the surgeon correctly preserve the features to your liking.
Set Up an Ethnic Rhinoplasty Consultation
If you are a Lebanese patient interested in ethnic rhinoplasty, there's no better option than Dr. Jason Roth, a highly skilled and experienced surgeon Dr. Roth regularly serves patients at Dee Why (Northern Beaches) and Macquarie Street (Sydney CBD).
Find out more about Lebanese ethnic rhinoplasty and your surgical options – contact our office and schedule an appointment for a consultation.