When Your Sagging Eyelids Get In The Way Of Your Beautiful Eyes
Published on 11/04/2019 by Dr Jason Roth | Sydney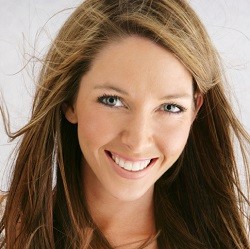 Do you feel like your eyelids have started to sag? Don't fret over it, because as you grow older, your eyelids begin to stretch, and the muscles that support your eyelids also begin to weaken. As a result, excess fat or loose skin from your upper eyelid can sag and gather above and below your eyelids, causing sagging eyebrows, droopy upper lids, and bags under your eyes.

Thes aesthetic problems can make you look much older than you are and having extremely sagging skin around your eyes can reduce hinder your vision, especially the upper and outer parts of your field of vision. Fortunately, you don't have to live with these problems forever.
Blepharoplasty, also known as an eyelid lift, involves removing excess drooping skin, muscles and fat pads from near the eyelids. It is a type of surgery that repairs droopy eyelids and may involve removing excess skin, muscle, and fat. The procedure can reduce or eliminate these vision problems and make your eyes appear younger and more alert.
Reasons Behind Opting For Blepharoplasty

Based on the needs of the patient, blepharoplasty can be functional and cosmetic. Functional blepharoplasty is performed primarily for medical reasons. It is ideal for removing loose skin or excess fat from the upper eyelid to improve one's vision. Cosmetic blepharoplasty, however, is performed with the sole aim of improving one's appearance is designed to help people achieve a more alert and vibrant look.
Who Is An Ideal Candidate For Blepharoplasty?

The ideal candidates for a blepharoplasty procedure are:

– Individuals who are physically healthy with no medical conditions that can impair healing
– People who do not smoke
– Individuals who have a positive outlook and realistic goals
– Individuals who do not have any serious eye conditions
Why Do People Opt For Blepharoplasty?

Blepharoplasty is a good option if droopy or sagging eyelids keep a person's eyes from opening completely or pull down their lower eyelids. Blepharoplasty may be an option if a person has:

– Baggy or droopy upper eyelids
– Excess skin of the upper eyelids that starts to interfere with peripheral vision
– Excess skin on the lower eyelids
– Bags under the eyes

Individuals can undergo blepharoplasty along with other surgical procedures for a comprehensive improvement to their look that will totally transform your appearance into a more youthful and beautiful version of themselves.

What to Expect During The Procedure

The process begins with an initial consultation where you will go over the details of the procedure with a plastic surgeon. After the consultation, the doctor will develop a surgical plan to help you get the look you desire.

If it is decided to have surgery on the upper and lower eyelids, the surgeon generally works on the upper lids first. An anesthetic is administered to help you feel comfortable during the surgery while the doctor makes the necessary incisions.

The incision will be made along the fold of the eyelid, removing some excess skin and fat. The weakened muscles in the treatment area will also be repaired. Once the necessary incisions are made, your doctor will close the incisions.
Recovering From An Eyelid Lift

The recovery period from a blepharoplasty procedure is relatively short compared with other types of surgeries. It's important to rest for a few days immediately following eyelid surgery. You may be advised to use ice packs for the next couple of days to help any swelling you experience subside.

You don't need to keep your eyes covered throughout the entire recovery phase, but you might be sent home with gauze to protect the treatment area. It's important to have a support system in place at home to help you with anything you may need assistance with.

Contact Our Office

After going through a blepharoplasty procedure, you can say goodbye to the drooping eyelids that were starting to cover your beautiful eyes. If you're interested in learning more about the surgery, contact our office to schedule a consultation with Dr. Jason Roth today!