Advantages of Fat Transfer over Dermal Fillers
Published on 31/03/2015 by Dr Jason Roth | Sydney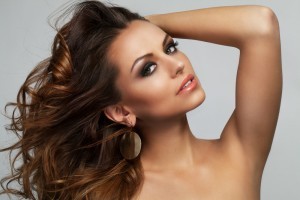 In the past, enhancement of facial features like the lips and cheeks were always performed with injectable dermal fillers. These formulations typically use hyaluronic acid to support the underlying skin structure, restoring volume from the inside out. Now, a new procedure is showing distinctive benefits over traditional injectable treatments. Fat transfer, also known as facial fat grafting, is an effective way to enhance your appearance by restoring volume and creating a more youthful look.
What is Fat Transfer?
Fat transfer is the process of removing isolated deposits of fat from one area of the body and injecting it into another. In this case, fat is used to augment areas of the face that typically lose volume over time, such as the lips, cheeks and area under the eyes. By placing small quantities of fat into those areas, you can achieve a more youthful facial profile with results that are both natural and long-lasting.
Removal of fat is typically done via liposuction, a minimally-invasive surgical procedure which uses a narrow tube to loosen and suction away fat cells. Common donor spots include the hips, thighs and abdomen. Patients that undergo this procedure enjoy the double benefit of body contouring in one area while enhancing the appearance of their face with their body's own cells.
Benefits of Fat Transfer
There are a number of reasons why fat transfer might be preferred over dermal filler injections:
No risk of allergic reaction or rejection of the patient's own fat cells
Patients typically have unlimited fat cells to use for facial enhancement
Offers a more natural look and feel than synthetic fillers
Results offer a permanent solution to volume loss
Especially effective in correcting asymmetries
Body contouring and facial enhancement can be performed at the same time
Is Fat Transfer Right for You?
While fat transfer is a good option for facial enhancement for many men and women, it is not the right choice for everyone. The best candidates for fat transfer are those with excess fat deposits to harvest from and areas of the face that need volume restoration. Patients should be in good health and have realistic expectations about the outcome of the procedure.
Fat transfer is becoming a popular way to achieve a wide range of facial enhancements today. To learn more about this innovative procedure, contact Dr Jason Roth's Northern Beaches office at 02 9982 3439 to schedule your private consultation with Dr Roth.